North

High School




Class of 1969
North High School
Class of 1969

50th Reunion
August 9 - 11, 2019
Welcome to the North High Class of '69 official website!
Our 50th class reunion is fast approaching. The venues have been reserved, the menu for Saturday's buffet dinner has been selected, a brief program is being planned, and a DJ has been hired so we can dance the night away. All that's needed to add to the festivities is YOU!
Have you created your profile? If not, please go to "Classmate Profiles," locate your name, click on it, and follow the prompts. Please note: All contact information will be kept confidential. Others will not see it, unless you choose to share it.
Once you've created your profile, you can go to "Event" to register for Saturday's banquet and purchase your ticket(s). Pre-registration for Saturday's banquet is required and payment is due by June 10. You can pay by credit card or personal check. If you'd like to stay overnight, go to "Hotel Reservations" and book a room, at a reduced rate, for Friday and/or Saturday nights.
On April 27, we mailed invitations to 263 classmates. Did you receive yours? If not, please let us know by going to "Contact Us" or sending a message to northpolars1969@gmail.com. We'll send you an invitation and answer any questions you have.
Although we've located over 300 classmates, we're still looking for nearly 200. Please go to "Missing Classmates." If you know the whereabouts of anyone on that list, please tell them about the reunion and direct them to this website. If you prefer, go to "Contact Us" to provide information, and the search committee will try to locate them.
Looking forward to seeing you in August!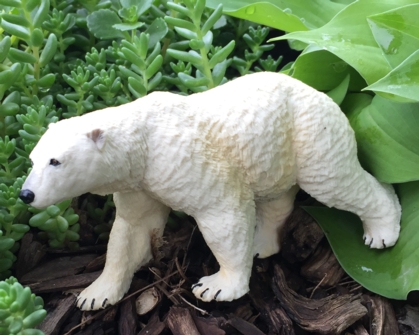 We're loyal to you, North Side High
We'll wear white and blue, North Side High
We'll back you to stand—'gainst the best in the land
For we know you will stand, North Side High. Ra! Ra!
So follow that ball, North Side High
Go crashing ahead, North Side High
Our team is our fame protector
On, boys for we expect a victory for you North Side High.
Raise that flag to which we'll be true
Fight for North, we're fighting for you
Here we pledge our hearts and hand to dear old North Side High